Make program tracking easier
Large LED Display
Keep track of your dishwashing program more conveniently with a large easy-to-read LED display.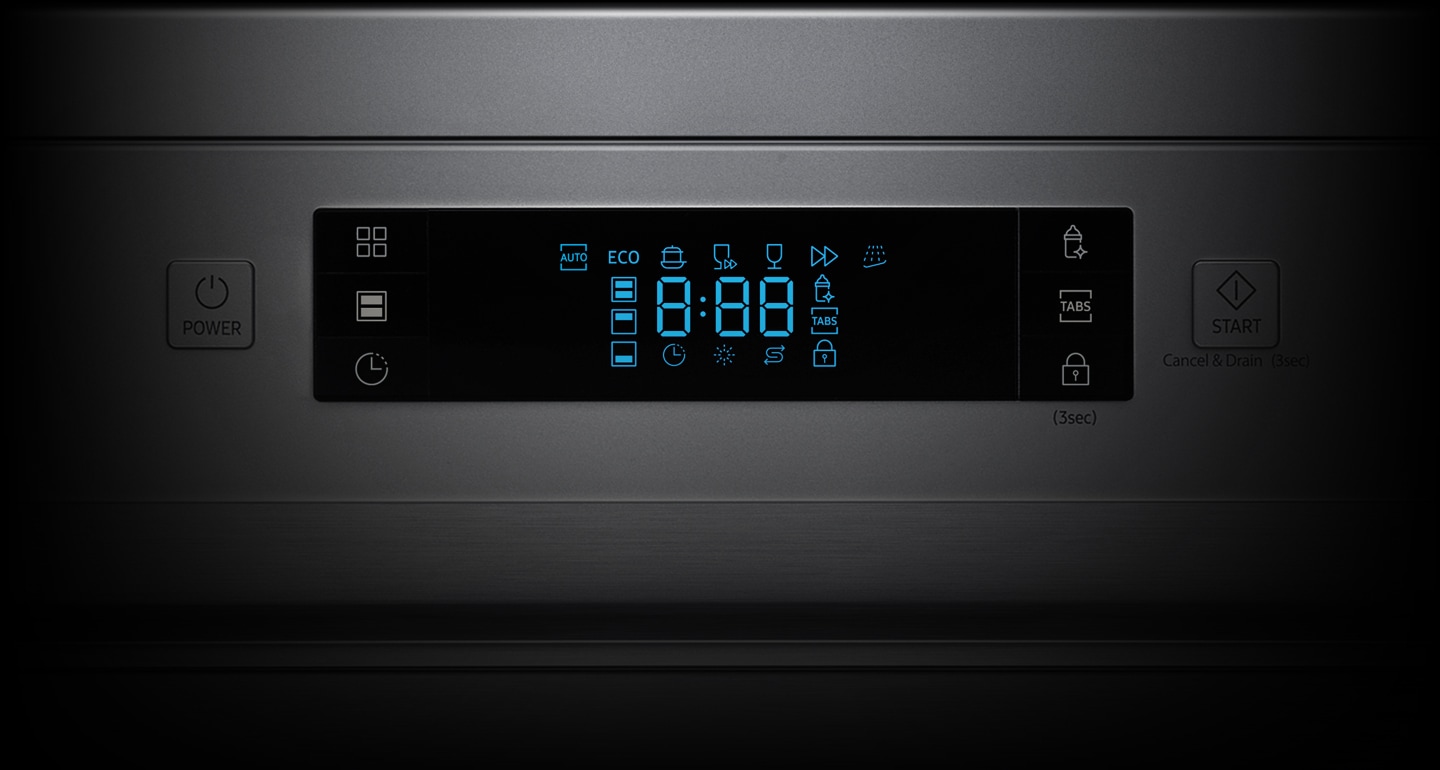 Convenience of placing dishes of different sizes
Easy Height Adjustment
Freestanding Dishwasher with 4 Programs with Flexible Interior is height adjustable so that the shelf can be raised or lowered another 5 cm at the touch of a button. By creating more space on the lower shelf, tall pots, wide and large plates; on the top shelf you can place dishes of various sizes, such as wine glasses or mugs.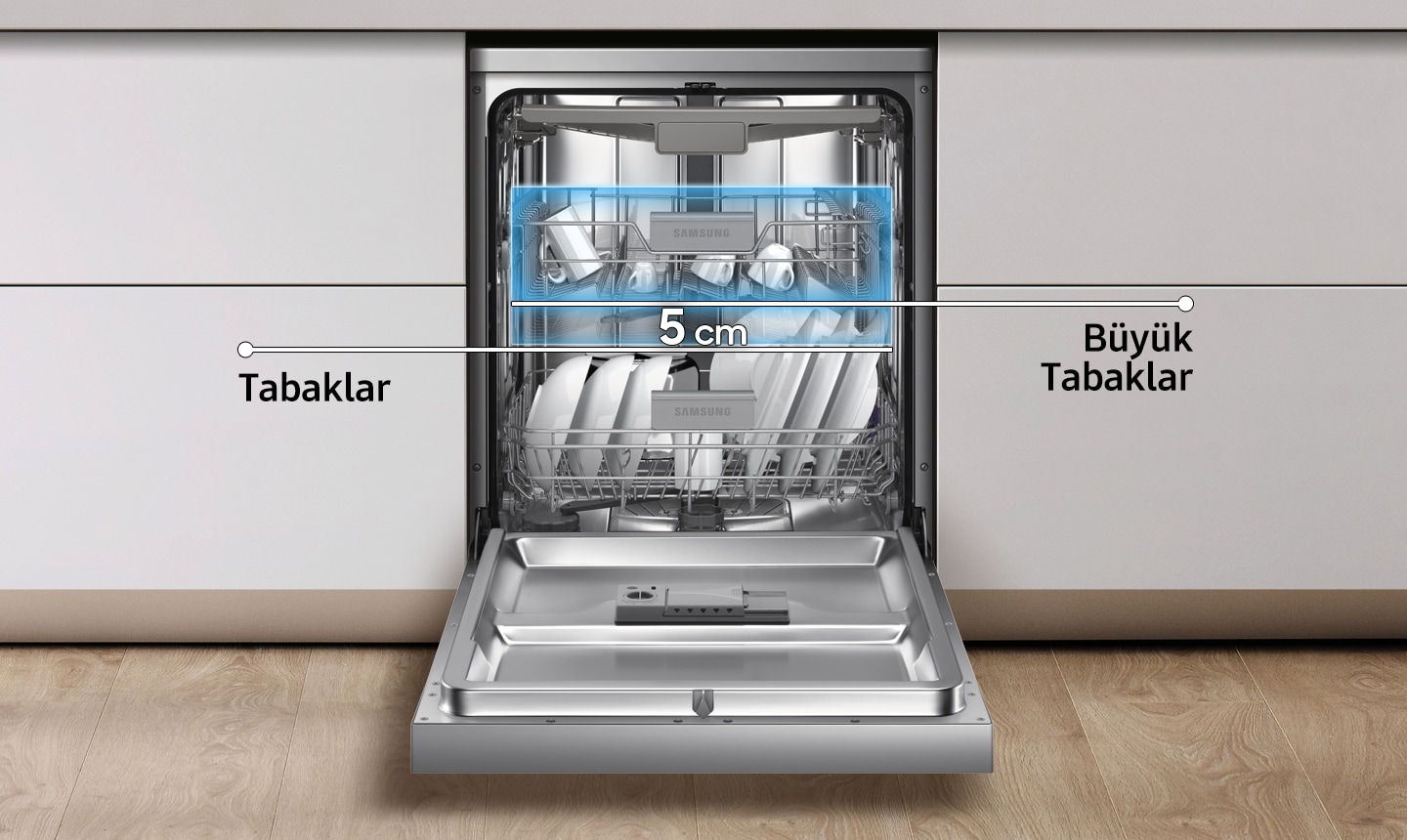 Save time and energy when washing small amounts of dishes
Half Load
Gone are the days of waiting for the dishwasher to fill up. The Half Load setting gives you the flexibility to place and clean crockery only in the lower part or only in the upper part. Thus, you save time and energy while washing less amount of dishes.