Samsung RB10FSR4ESR Bottom Mount Refrigerator
Easy Slide
Reaching into a refrigerator often means navigating an obstacle course of food items. But the Easy Slide shelf is built on rolling hinges and pulls out, so you can efficiently organize and easily access your food items.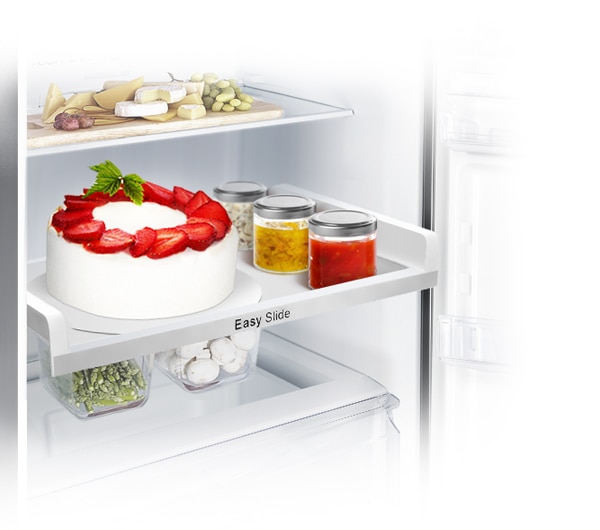 Full Open Box
The Full Open Box makes it easy to organize and remove items – even bulky foods. It extends out all the way for optimum use of space and the drawer's design lets you open it even if the refrigerator door is only open 90 degrees.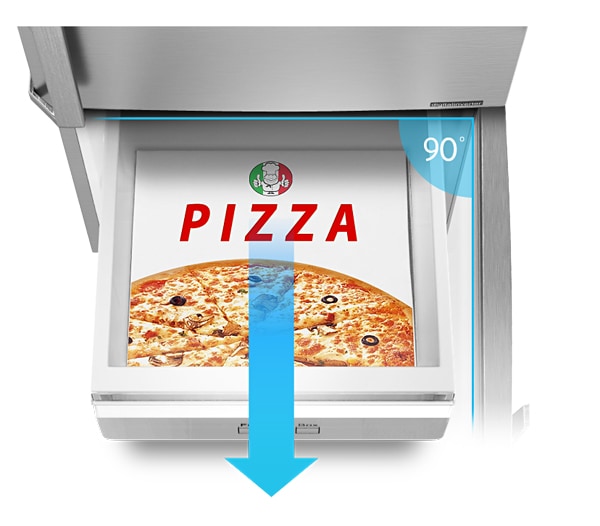 Spacious Door Bins
Wide and deep door bins help store tall and large items easily.
 Digital Inverter Compressor
The Digital Inverter Compressor automatically adjusts its speed in response to cooling demand across 7 levels. As a result, it's quieter and uses up to 50% less power.