Samsung RF18A5101SG French Door Refrigerator
Clean Lines, Stylish Look
Modern Design
Give your home a stylishly integrated appearance. The new premium design features minimalist flat doors with recessed handles that give a sleek and neat look to your kitchen, easily blending in with existing appliances and cabinetry.
Easy remote control
Wi-Fi Connectivity
Monitor and control your refrigerator with ease. With Wi-Fi connectivity, you can keep track of its status using a smartphone App*. You can easily control its Rapid Cooling modes, check the temperature, and get alerts if the door is left open. It will also detect and diagnose issues.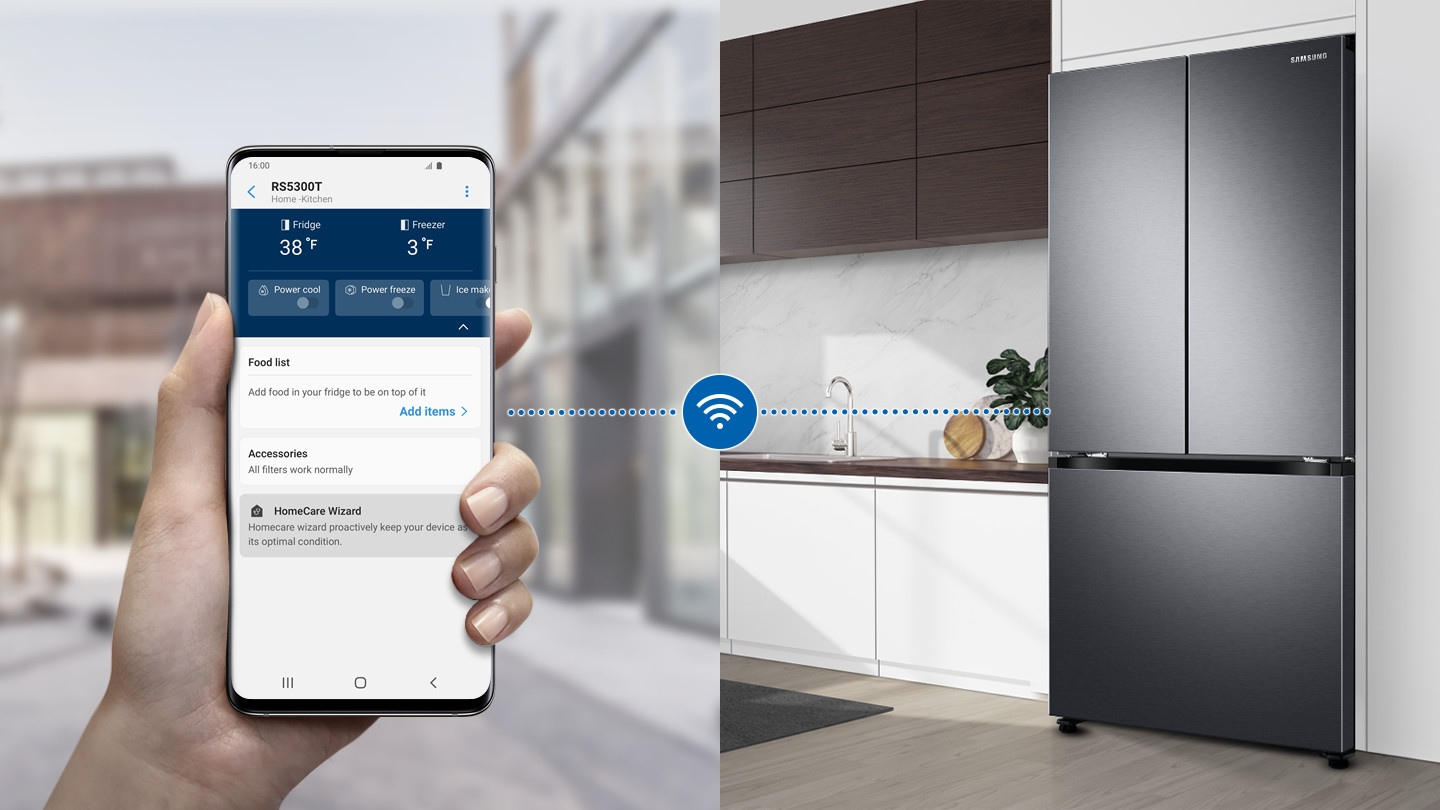 * Available on Android and iOS devices. A Wi-Fi connection is required.
ENERGY STAR® Certified
Energy Star
Eco-friendly and energy-efficient.
Seamless control with easy accessibility
Easy Access Display
Easily control the fridge, even if you have restricted movement. The control panel located inside the fridge features a seamless and unobstructive design within arm's reach and can be used with one hand.
Keep your food Moist and Fresh
Twin Cooling Plus™
Ensure food stays moist and fresh for longer.* Twin Cooling Plus™ optimizes the temperature and humidity in the fridge and freezer with independent cooling. It preserves food better and protects its flavour by preventing odours from mixing.
*As compared to Samsung fridge without Twin Cooling Plus™
Brilliantly Clean and Smudge free
Fingerprint Resistant Finish
Make sure your fridge always looks spotlessly clean. A special Fingerprint Resistant Finish prevents surfaces from becoming covered in unsightly fingerprints and other marks and smudges. And they can be quickly wiped away if they do appear. So your home will stay looking stunningly beautiful.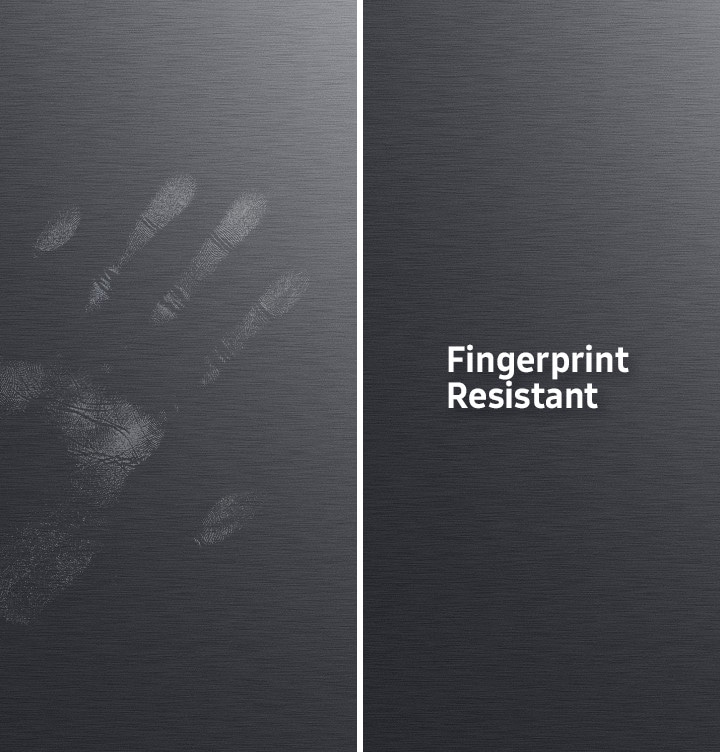 Bright, energy efficient lighting
LED lighting
LED lighting beautifully brightens virtually every corner of the interior space with brighter and softer lighting. That means you're able to quickly spot what you want and your favourite foods are always easy to find. Plus, LED lighting emits less heat and is more energy-efficient than conventional lighting.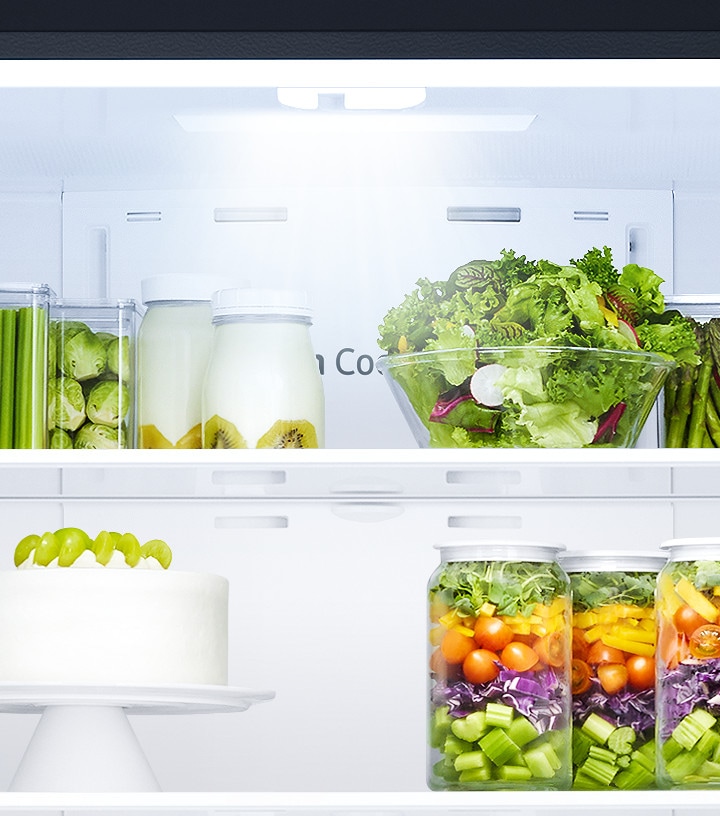 Fast cooling and freezing on demand
Power Cool & Freeze
Enjoy rapid cooling performance. At the touch of a button, Power Cool blows intensely cold air into the fridge to quickly cool your groceries or favourite drinks. Power Freeze delivers a fast blast of cold air into the freezer. It's great for freezing or firming up frozen food and making ice.